Our Comprehensive Range of Thatching Services
by Simply Thatch Limited - UK Wide
We pride ourselves on the complete range of thatching services that we offer to our customers. Whether you need to get your thatched roof scheduled for its annual check up, need to get some damage repaired, or you're looking for a complete re-thatching of your roof, our master thatchers have got you covered.
We repair, maintain and install thatched roofs across a range of different material types, so no matter what sort of material is used on your thatched roof, we have a thatching service that will deliver you the repairs, or re-thatching you need to keep your roof in tip-top shape.
We offer a range of thatched roof maintenance services to keep your already thatched roof in perfect condition for many years to come.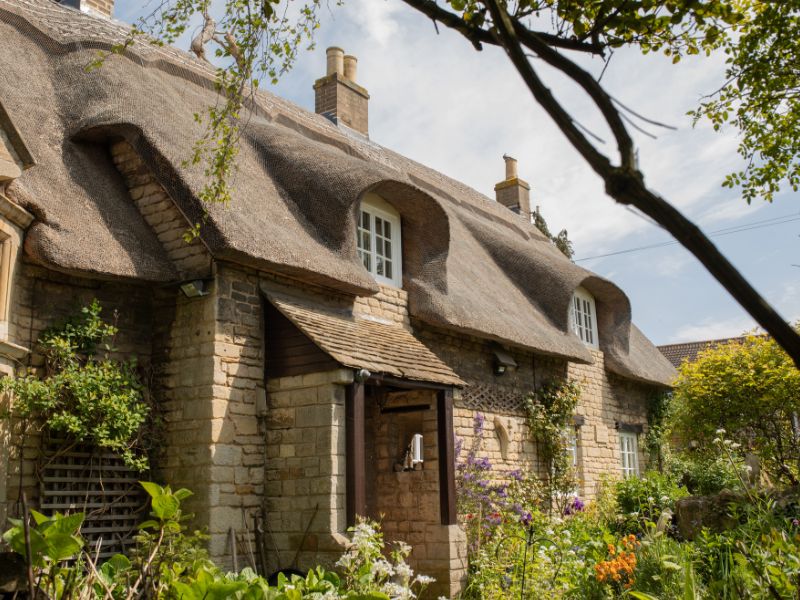 Straw Roof Thatching Services
Straw roof thatches have long been a traditional feature of rural British constructions. Straw roofs have a picturesque appearance which undoubtedly aids in their popularity. Without proper care and maintenance though straw thatch roofs can lose their aesthetic appeal over time, so it's vital to keep up to date on your repairs, and maintenance.
Reed Roof Thatching Services
As a result of the wide availability of reeds as material, reed thatched roofs are an extremely popular form of thatched roofs across Europe and the UK. That's why we've made sure all our thatchers are able to handle reed thatching jobs, so that every job we take, always gets the highest quality of materials and craftsmen.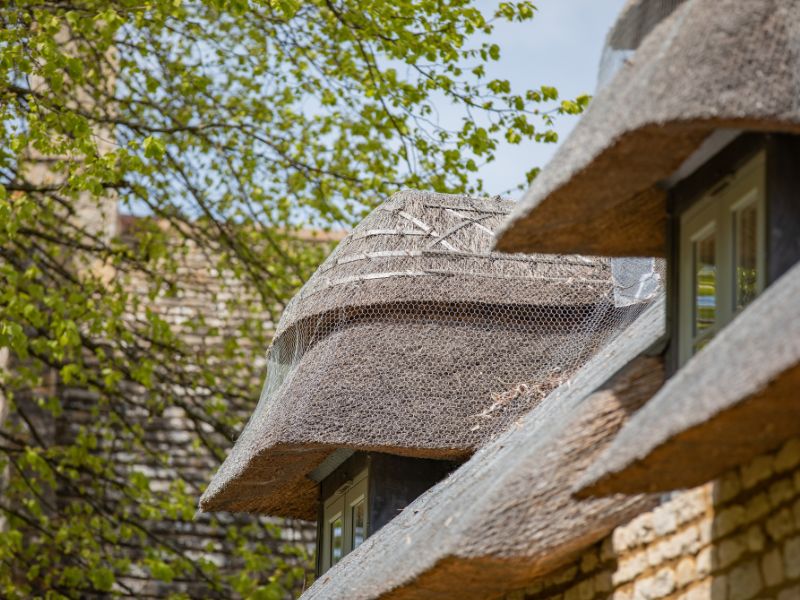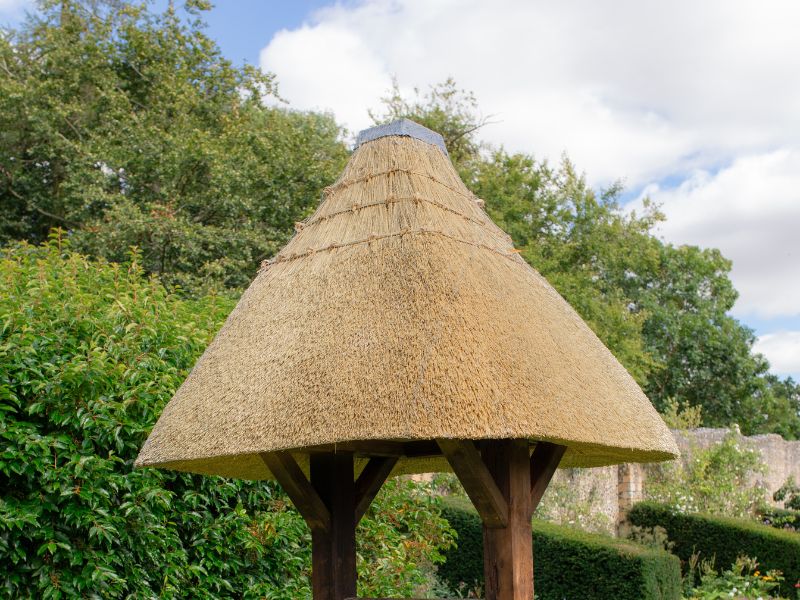 Thatch Roof Maintenance Services
The key to long-lasting thatched roof is proper maintenance. We always advise that a thatched roof gets checked annually for any potential issues, no matter what sort of material it's made of. 
We also handle re-ridging jobs to ensure that the points of your thatched roof are properly cared for, and don't degrade in a way that damages the rest of your roof.
Historic Building Restoration Services
Historic building restorations offers a different challenge to a lot of thatching jobs as there are strict guidelines that need to be adhered to due to the protected nature of the property.
All of our thatching services are able to meet the requirements outlined for historical restoration regardless of what sort of material is used.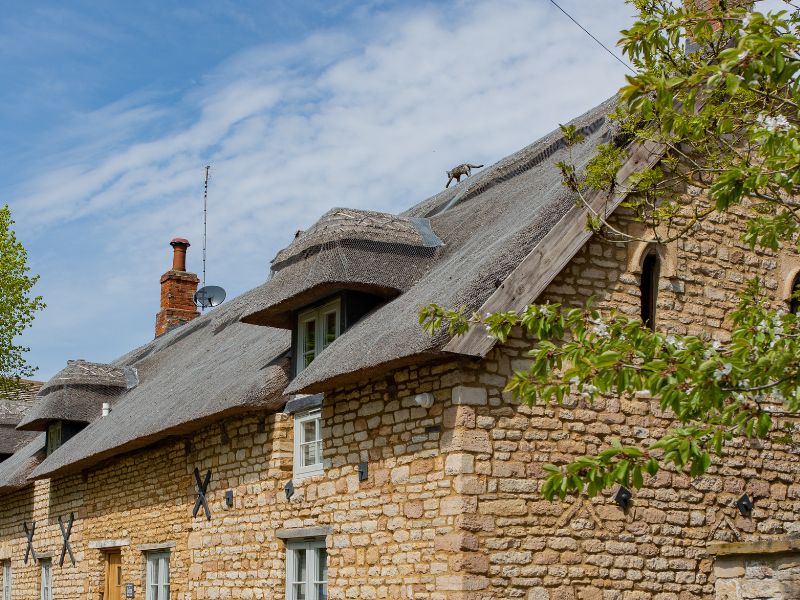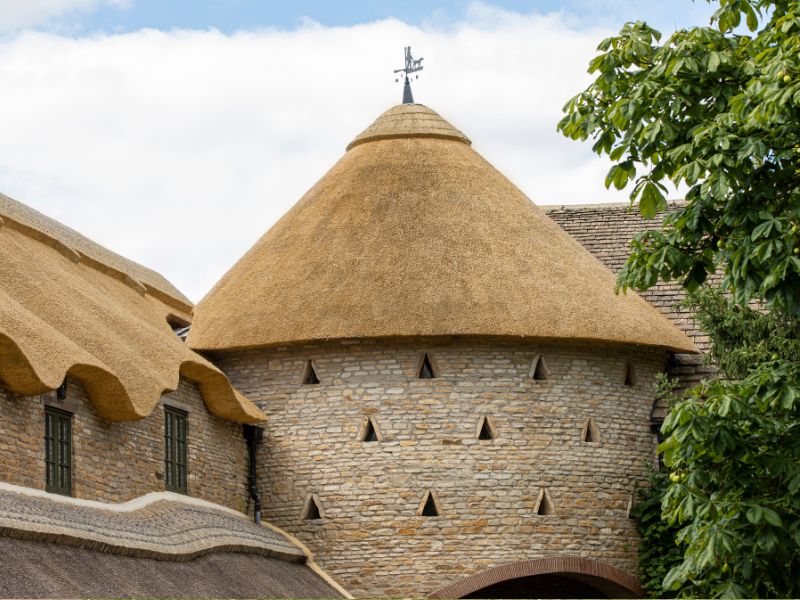 Long Straw Thatching Services
Using traditional long straw thatching techniques we can provide your thatched roof with a fresh look by either repairing the damage that's been done, re-ridging your roof, or completely replacing your  thatched roof.
 As roofs degrade over time, we always advise the owners of thatched roofs to get their roof repaired and maintained at least once a year. 
Straw thatch finials are roof ornaments that act as a finishing touch to your roof. They provide an eye catching element that will catch the eye and provide an additional aesthetic charge to your thatched roof. 
Our expert master thatchers are able to create any thatch finial that you could possibly imagine. From dogs, cat, pheasants and horses, all animal types can be crafted by out team of artisanal craftsmen.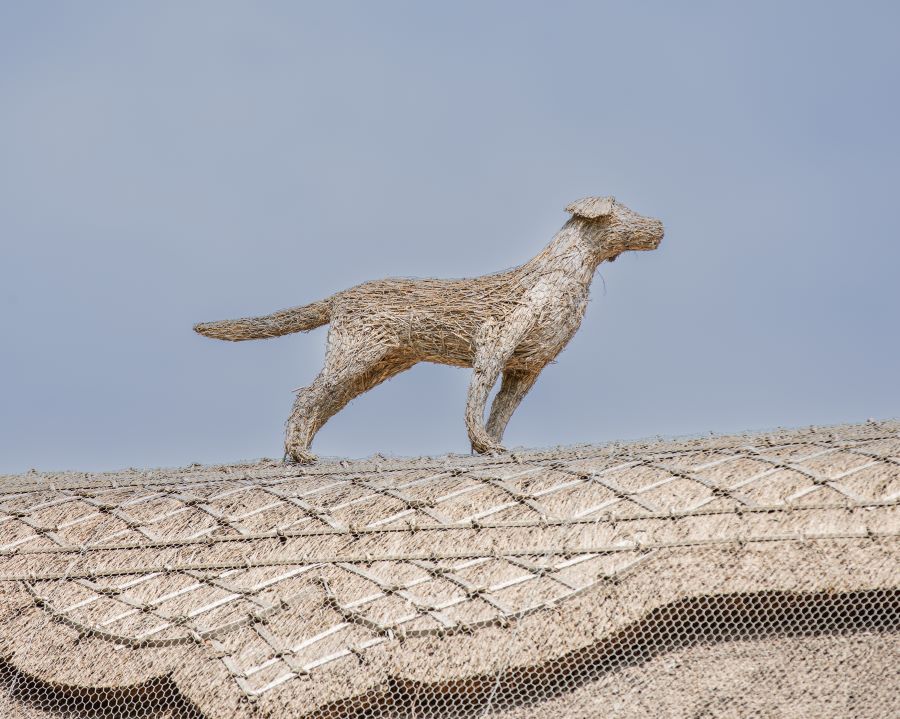 Welcome to Simply Thatch Master Thatchers, providing quality thatching services across many decades.
We will undertake all kinds of thatching activity, no matter the scale. To ensure we achieve first-class results for our clients, we only work high quality thatching materials, including which means that you'll receive some of the best straw thatch and reed thatch in the UK.
We're happy to work on roofs on all kinds of buildings, from small to domestic houses all the way to larger historic landmarks. In such a case, we offer historic building thatch restoration services.
If you have any enquiries about our thatching services, please do not hesitate to get in touch. We're happy to take on any challenge so feel free to give us a call and ask.
Thatching advice is at no extra cost, so so please feel free to get in touch with one of us either via email or phone.
Why Choose to Work with Simply Thatch?
Our Master Thatchers are ready, willing, and able to advise and provide quotations on how to renovate and repair your thatched roof.
With over two decades worth of experience, we've been brought in to work on properties across the UK, making us one of the most trusted Master Thatchers around. Check out our Google Review and you'll see a host of happy customers who are more than satisfied with our work.
Just fill in the form and we'll be in touch with you to arrange a time for one of our master thatchers to come over and assess your thatched roof and give you a quote!