Why choose Simply Thatch for your thatched property? Restorations and repairs on thatched roofs are a worthwhile investment and we have the necessary skills, experience and knowledge to provide 100% satisfaction. A well-thatched roof offers long term savings by providing insulation and ventilation for years at time. This is why it is crucial to choose master thatchers with proven expertise. Our skilled craftsmen have the experience to provide thatches of the only the very best quality.
At Simply Thatch, we're proud to provide work of the highest standard and offer a range of thatching services:
Straw Roof Thatching Services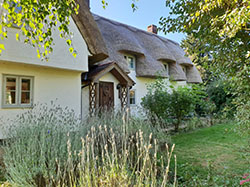 Straw roof thatches have long been a traditional feature of rural British constructions. Straw roofs have a picturesque appearance which undoubtedly aids in their popularity. What's more, straw roofs can survive for over 45 years when properly cared for. Sometimes, choosing to repair your straw roof rather than a complete rethatch can lead to further damage in the long term. Read more about our straw roof thatching services to learn more.
Reed Roof Thatching Services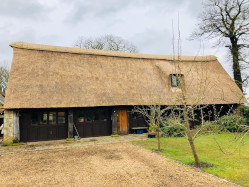 Reed roof thatches have been popular in the UK and across Europe for centuries, owing to the ready availability of reed. They offer a rustic and attractive appearance for those who are looking for a quaint but durable roof. What's more, some reed roofs can last up to 60 years given proper care. Sometimes, choosing to repair your reed roof rather than a complete rethatch can be uneconomical and lead to further damage in the long term. Read more about our reed roof thatching services to learn more.
Thatch Roof Maintenance Services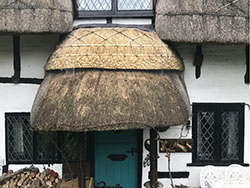 We offer thatch roof maintenance services using reed and straw. No matter how well thatched a roof is, it will need maintenance over time. Roofs naturally degrade over time and it is vital that you take good care of it. To ensure that your roof lasts for as long as possible, we recommend re-ridging your roof every 15 years or so. Read more for tips on thatch roof maintenance.
Historic Building Restoration Services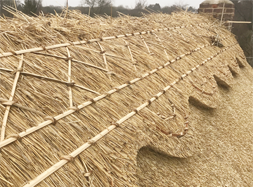 We offer thatching services to complete historic building restorations of all kinds. Simply Thatch appreciates the cultural significance of such great buildings, which is why we think that listed building restoration services are vital to their upkeep. If you need complete reed roof and straw roof thatching services for a historic building, no matter how big or small, please do not hesitate to get in touch.
Welcome to Simply Thatch Master Thatchers, providing quality thatching services across many decades.
We will undertake all kinds of thatching activity, no matter the scale. To ensure we achieve first-class results for our clients, we only work high quality thatching materials, including which means that you'll receive some of the best straw thatch and reed thatch in the UK.
We're happy to work on roofs on all kinds of buildings, from small to domestic houses all the way to larger historic landmarks. In such a case, we offer historic building thatch restoration services.
If you have any enquiries about our thatching services, please do not hesitate to get in touch. We're happy to take on any challenge so feel free to give us a call and ask.
Thatching advice is at no extra cost, so so please feel free to get in touch with one of us either via email or phone.