A thatched roof survey is substantially different from a regular house survey due to the complications and risk associated with having a thatched roof. While roof thatch is a beautiful and traditional type of roof, it is vital that you take the proper measures to ensure that it remains in good condition. This is where Simply Thatch comes in, – our comprehensive thatched roof survey services ensure that your roof is fully analysed to ensure that it is properly maintained. We take note of the type of thatch, the state of decay, and any repairs or renovations that are needed. We will then advise on the best way in which these renovations should be carried out.
Replacing worn out thatch and maintenance work is a highly-skilled job and should not be carried out by just anyone. Thatched roof maintenance is a costly job that should be carried out by a highly-trained specialist to prevent it from falling into disrepair. For this reason, it is important that you choose craftsmen from Simply Thatch who are fully trained and highly experienced in roof thatching.
What are the potential maintenance areas
Airflow – Keeping your roof in the best condition possible means ensuring that it is well ventilated. If your roof is able to dry out properly after rainfall, it will prevent the likelihood of moss and algae growth.
Moss and lichen growth – Long wet periods of rain can encourage the growth of moss and lichens, and the moisture thus held makes it difficult for the thatch to dry out, promoting further growth. It's a vicious cycle that hinders the roof's functionality and looks unsightly. Do not assume that a neat ridge is a sign of a well-thatched roof. This could just indicate that a previous owner had the roof re-ridged recently. Instead, examine the eave. Discolouration or dips in the main coat-work can indicate more deep-rooted damage.
Physical damage – If you are having other work done on your property, do not allow traders to damage the thatch with ladders, tools, or walking on the coat-work. Divots accelerate thatch degradation and should be avoided. What's more, Birds, rodents and insects may all be attracted by the thatched environment that is often made from grain straw, and especially if the thatch is not laid tightly enough. Infestations can reduce the longevity of the roof and cause structural defects.
Water resistance – Water leaks can occur in all areas of the roof and cause damage that isn't obvious straight away. When we examine the roof, we will check the ridge, the valleys, and the outer corners which are prone to damage from wind and rain.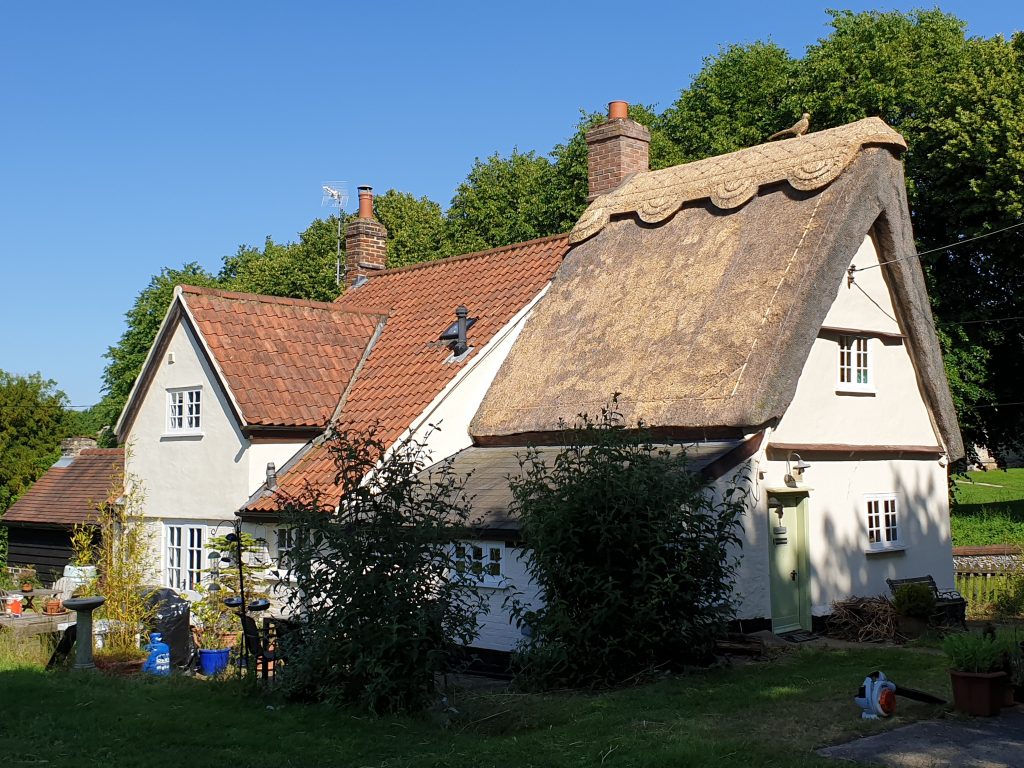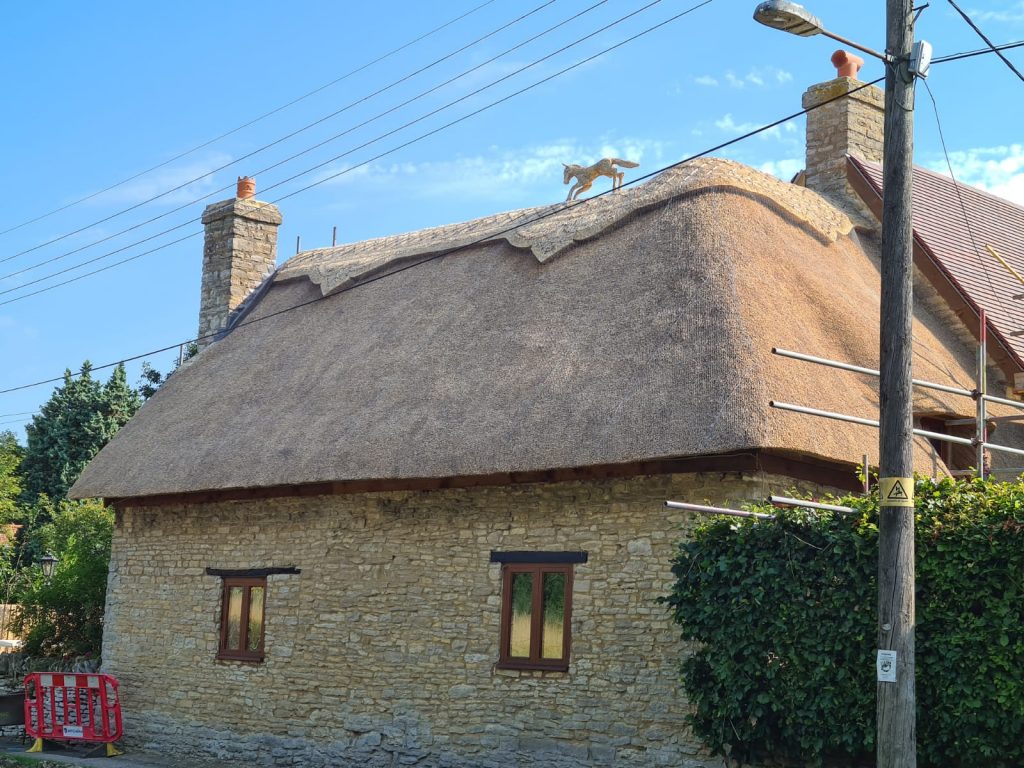 What is the life expectancy of a thatched roof
As with the cost of a thatched roof, the lifespan of a thatched roof can depend on a variety of factors. On average, a thatched roof will last between 25 and 40 years. Size and materials do affect a roof life expectancy, however, excellent craftsmanship is key to ensuring that your roof lasts as long as possible.
Do you need a thatched roof survey?
Thatched roof surveys are absolutely vital to ensure that your roof can adequately do its job. Neglecting to get your roof repaired can actually lead to danger for you and visitors, such as collapsing due to rot or thatched roof fires. For example, if your chimney is old and faulty, the poor heat transfer can result in your roof setting on fire. We suggest that you get your roof and chimney checked out regularly to avoid disasters. 
If you're purchasing a property with a thatched roof, it's important that you satisfy yourself that the roof has been well maintained and that it is a safe property to buy. If in doubt, you should have answers to the following questions:
When was the roof last inspected, rethatched and repaired?

Who thatched the roof originally? Was it a trusted company?

What safety precautions are currently in place?

What materials were used for the thatch?

When was the chimney last checked, swept or repaired?

When were the electrics last checked?

Have any roof timbers been repaired or replaced?

Are there any fire risks in the house, e.g. woodburners?
If in any doubt, it is highly recommended that you come to us for a thatched roof survey as we can answer many questions you may have on the property's upkeep. Please note that a general surveyor will have little to no experience on thatched properties, and any advice they have may be misleading or even totally wrong.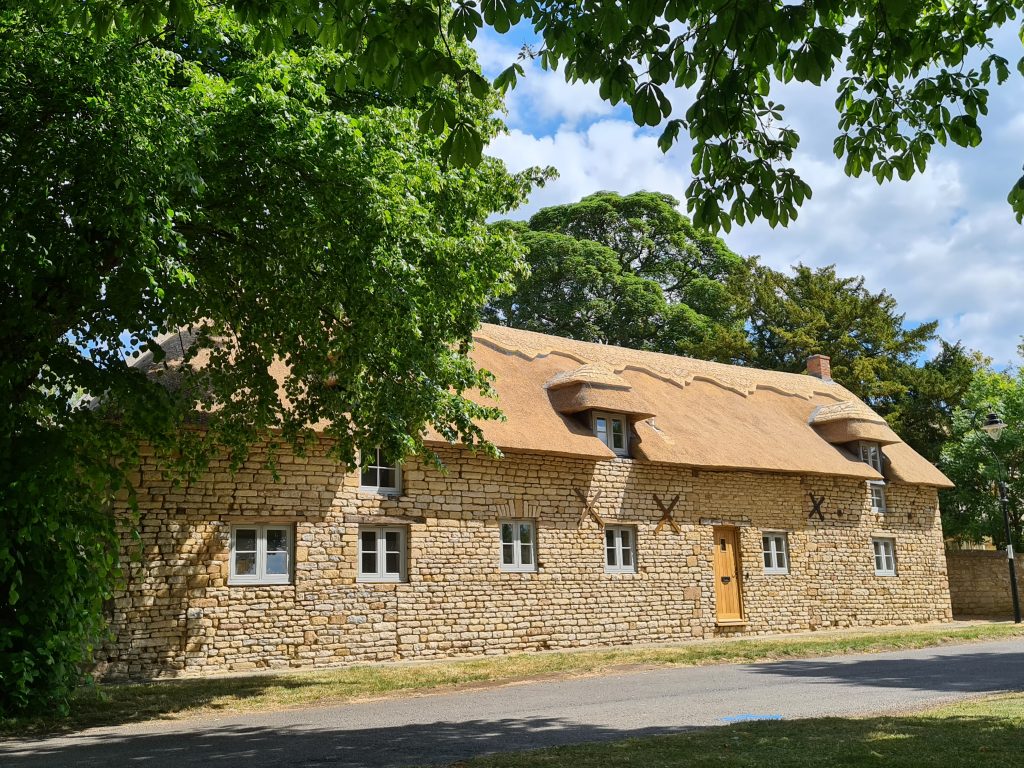 Why choose our reed roof thatching services?
At Simply Thatch, we're a family-run business who provide a friendly and reliable service. With over 17 years' thatching experience, we have the expertise fully review your thatched roof with a survey of the highest quality.
Get Your Expert Quotation Today !
Our Experts are always on hand to advise and provide quotations.
Restorations and repairs on thatched roofs are a worthwhile investment. Although the initial thatching may be expensive, a well-thatched roof offers long term savings by providing insulation and ventilation for years at time.
This is why it is crucial to choose knowledgeable thatchers with proven expertise. Our skilled team have the experience to provide thatches of the only the very best quality. Get in touch for a quote today.