Roof Thatchers Bedfordshire
If you've already got a thatched roof in your Bedfordshire property or you're looking to get one installed so you can add a touch of class to your home, Simply Thatch have got you covered with a range of Straw and Reed roof thatching services, as well as thatched roof maintenance services.
Our team has decades of combined experience in roof thatching in Bedfordshire, so you can be rest assured that your roof will be thatched to the highest quality.
Roof Thatching Services Offered in Bedfordshire
Our master thatchers work across Bedfordshire to provide straw roof thatching services that deliver attractive and roofs from sustainable materials. We can also provide repairs to existing straw thatched roofs which may work out as more cost effective.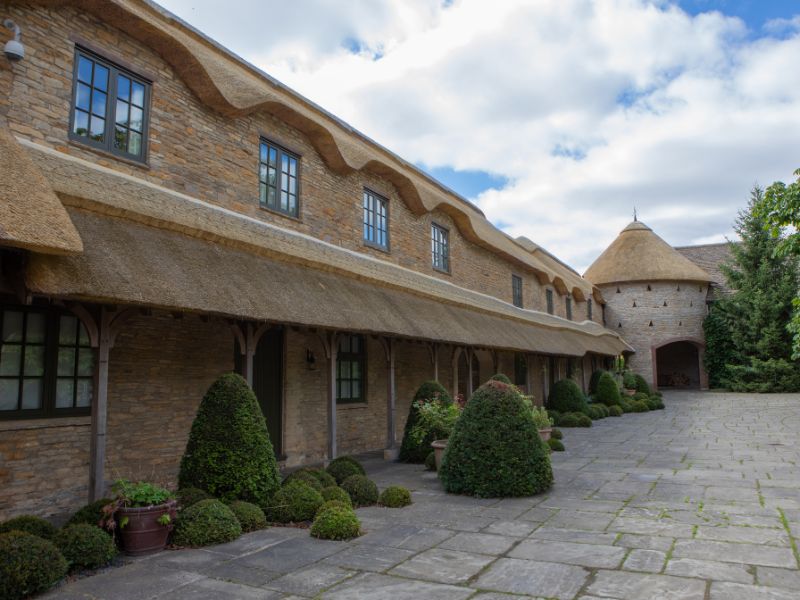 Get a sustainable, waterproof, and rustic looking roof with our reed roof thatching service. Available throughout Bedfordshire. Reed roof thatching is a classic look which can add charm to any house or cottage.
It's advisable to get your Thatched roof re-ridged once every 15 years to ensure that it stays looking good and offers your home the protection it needs. We can also carry out any repairs which are needed at the same time during the re-ridging process.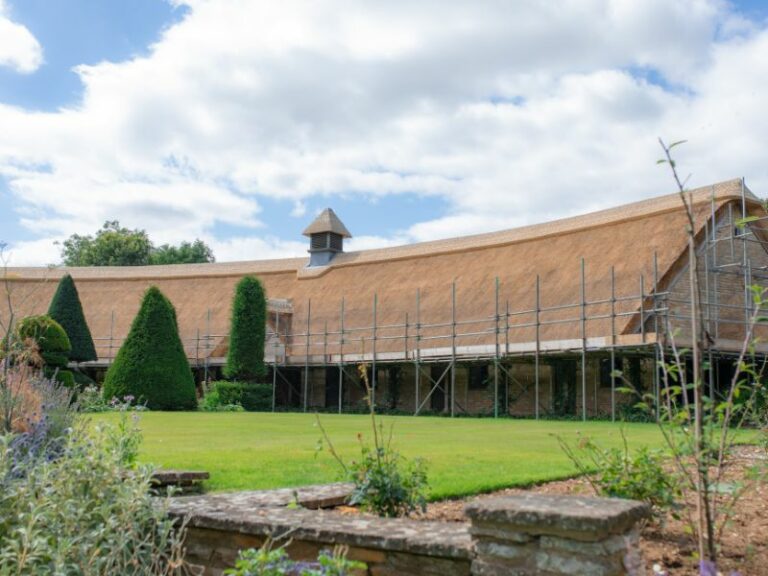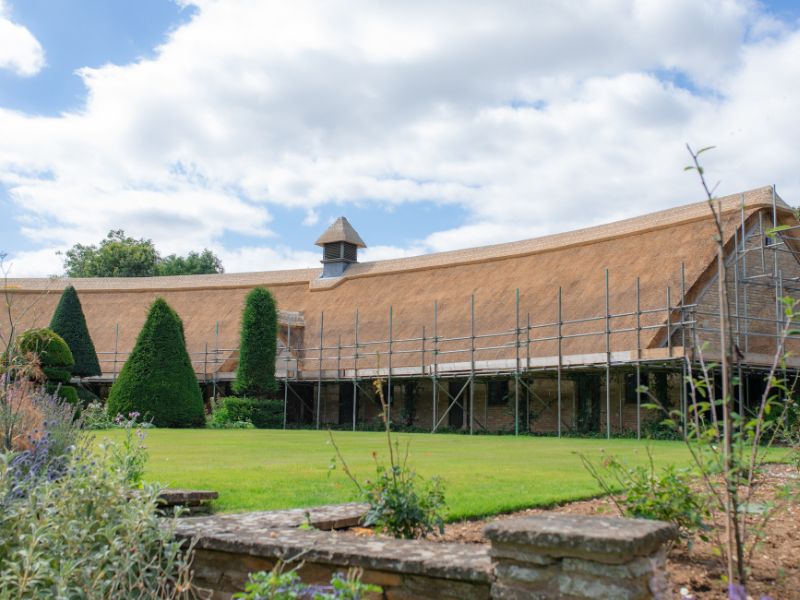 Historic Building Restoration
Is your property a grade I, II or II* listed building? As experts in historical restoration we can ensure that your thatched roof is repaired and maintained in line with all regulations. Our team will work with you to identify the issues with your listed property's roof and how this can be rectified whilst staying within the constraints needed.
Simply Thatch are a family run business owned and operated by our very own Master Thatchers.
With over two decades of experience in roof thatching, repairs, and historical renovations we're able to provide the high-quality service you need to ensure that your thatching repairs and installation happens without a hitch.
Whether you're looking to get a new thatched roof installed on your Bedfordshire property, or you're looking to re-ridge and repair an existing roof straw or reed thatch roof our master thatchers will be able to provide you with a quote and a fully managed thatching service, removing the stress from you and your family, whilst we get on with fixing the roof.
Whatever form of work you're looking for, we'll be able to make sure your thatching project goes off without a hitch. From re-ridging your Bedfordshire property, right the way to installing a new straw or reed thatched roof we can provide you with a competitive quote for the work and handle every part of the project for you, reducing the stress you need to deal with.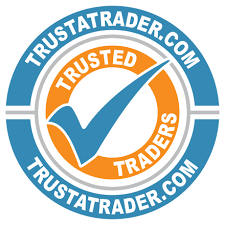 Why Choose Simply Thatch?
Our Master Thatchers are ready, willing, and able to advise and provide quotations on how you renovate and repair your thatched roof.
With over two decades wroth of experience, we've been brought in to work on properties across the UK, making us one of the most trusted Master Thatchers around. 
We don't just work in one area, people from all over the UK seek us out to thatch and repair their roofs. Don't want to take our word for it? You can check out some of our work here, or you can read the reviews our clients have left us below.
Just fill in the form and we'll be in touch to arrange a time to quote for the thatching that you need done. 
Frequently Asked Questions