At Simply Thatch, we offer a complete reed roof thatching service. Reed roofs have been popular in the UK and across Europe for centuries, owing to the ready availability of reed. Any location with a reed bed around a river is a resource for thatching reed roofs. The historic prominence of reed roofs lends reed roof thatches a rustic and attractive appearance associated with fairy-tale cottages.  As well as being sustainable and waterproof, reed roof thatching has a number of benefits. Reed roofs are durable and offer insulation from colder weather conditions. Thatched roofs also offer ventilation and UV protection during the summer months. Ultimately reed roofs are incredibly versatile and visually striking, making them an asset to any building.
Reed is also considered to be the most durable of thatching materials.
Our Reed Roof Thatching Services
When undertaking a complete reed roof thatch, we first remove all existing reed right down to the timbers. We then assess the timber roof frame and treat or replace timbers as needed. Once the timbers are in excellent condition, we complete the reed roof thatch to a minimum depth of 15 inches. We take care to understand your preferences when completing a reed roof thatch and include your preferred ridge style. Once complete, we secure the reed roof with re-wiring.
Generally, reed roofs need to be completely re-thatched every 20 years. Simply repairing a reed roof that needs replacing is uneconomical and will lead to further damage.
If you are unsure whether you need a repair, or a complete re-thatch, don't hesitate to get in touch.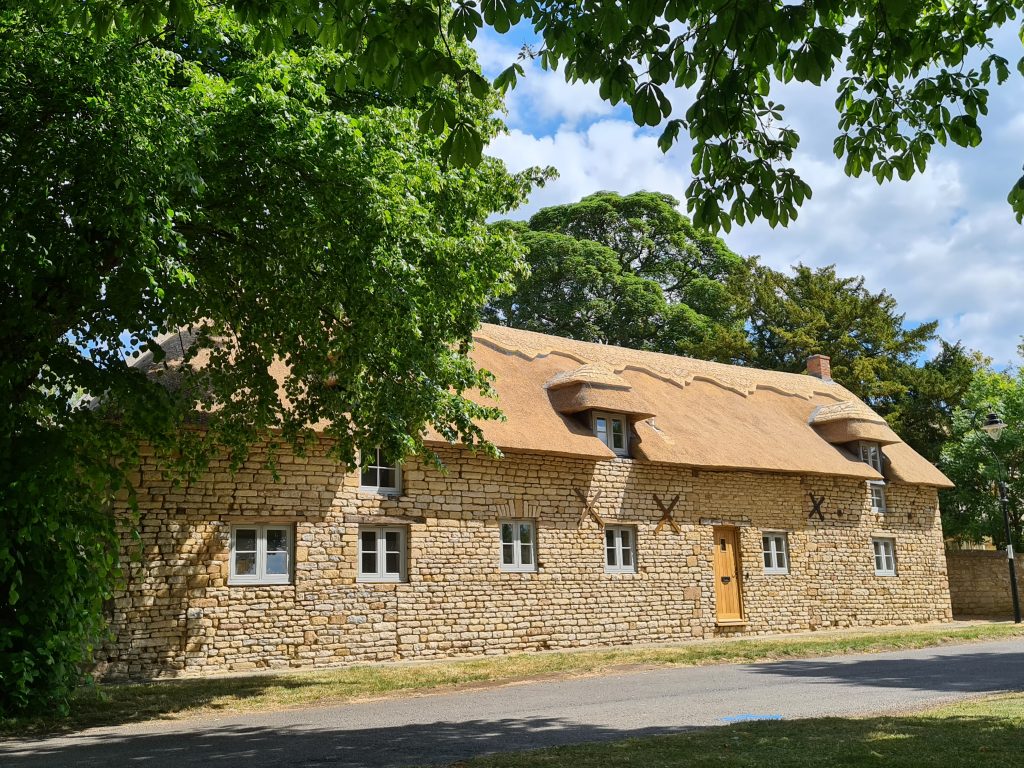 Why choose our reed roof thatching services?
At Simply Thatch, we're a family-run business who provide a friendly and reliable service. With over 17 years' thatching experience, we have the expertise to complete reed roof thatches of the very highest quality.
Get Your Expert Quotation Today !
Our Experts are always on hand to advise and provide quotations.
Restorations and repairs on thatched roofs are a worthwhile investment. Although the initial thatching may be expensive, a well-thatched roof offers long term savings by providing insulation and ventilation for years at time.
This is why it is crucial to choose knowledgeable thatchers with proven expertise. Our skilled team have the experience to provide thatches of the only the very best quality. Get in touch for a quote today.