Master thatchers in the heart of Cambridgeshire
We are Simply Thatch Ltd, a family-run thatching company located in the heart of Cambridgeshire. We're proud to have over seventeen years of inter-generational experience and offer services spanning thatching, repairs and restorations. Our portfolio of thatching jobs includes highly specialist listed properties as well as thatched new builds. Whatever our customers' needs, we provide a first-class service and completed thatched roofs that last a minimum of 20 years.
This is a unique service. We provide bespoke thatched roofs to properties in and around Cambridgeshire, Norfolk, Suffolk, Northamptonshire, Bedfordshire and Leicestershire.
Quality thatched roofs and repairs
Our team of skilled craftsmen, thatchers, carpenters and builders work closely with conservators and preservationists to conserve the architectural beauty of your home. We use modern techniques to ensure our thatched roofs and repairs are as robust as possible without sacrificing the historical details that make our buildings unique. Drawing from a wealth of experience, we have the requisite skills, talent and knowledge to restore beauty to any thatched roof or building. We know that our master craftsmen can get the most out of your property, in terms of both functionality and appeal.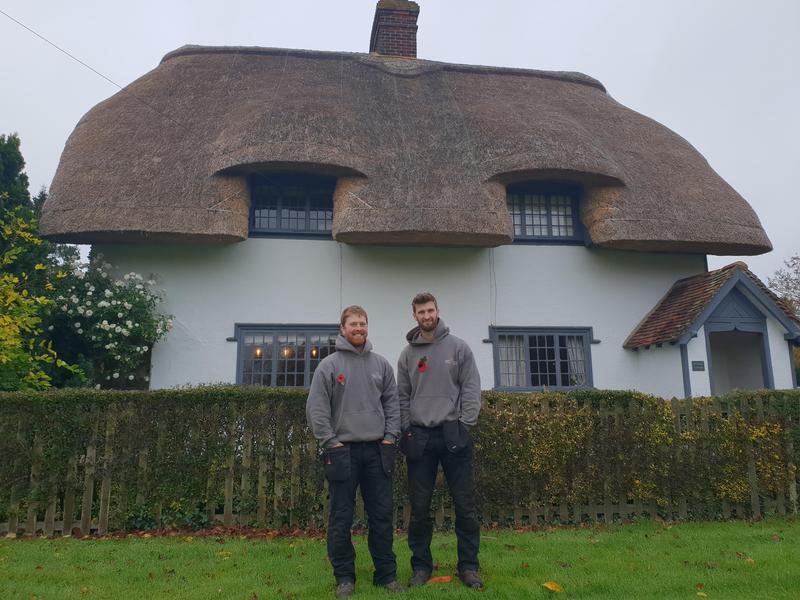 We review the design of every roof individually and provide tailored advice with regard to restoring the original elements of the building. We also offer counsel on thatch maintenance and how to make your home last as long as possible.
When you choose us, you'll receive masterful craftsmanship from a friendly and reliable family-run business. With over 17 years' thatching experience, we have the expertise to repair and restore thatched roofs to the highest standard.
Get in touch
If you are looking for thatched roof services in Cambridgeshire, Norfolk, Suffolk, Northamptonshire, Bedfordshire and Leicestershire, look no further than Simply Thatch.
To find out more about which services you require, please contact us. We are confident that we are the fitting choice and we look forward to hearing from you.