If you're searching for professional and trustworthy thatching services in Oxford, look no further than our team of highly skilled Master Thatchers. We have the necessary tools and expertise to handle any project, no matter how big or complicated, ensuring superior quality workmanship. Our pricing estimates are transparent, precise, and free from any hidden fees, and we guarantee complete customer satisfaction with our maintenance and restoration services. Contact us today to arrange a consultation and discuss your thatched roof requirements without hesitation. 
Premier Thatching Services in Oxford
At our company, our skilled Master Thatchers are committed to delivering customised maintenance, repair, and replacement solutions for long straw thatched roofs, with a focus on exceptional workmanship. We recognise that every project is distinct, and as such, we offer tailored services to meet your specific needs and preferences. You can rely on us to provide specialised attention to your thatched roof and to produce top-quality outcomes that surpass your expectations.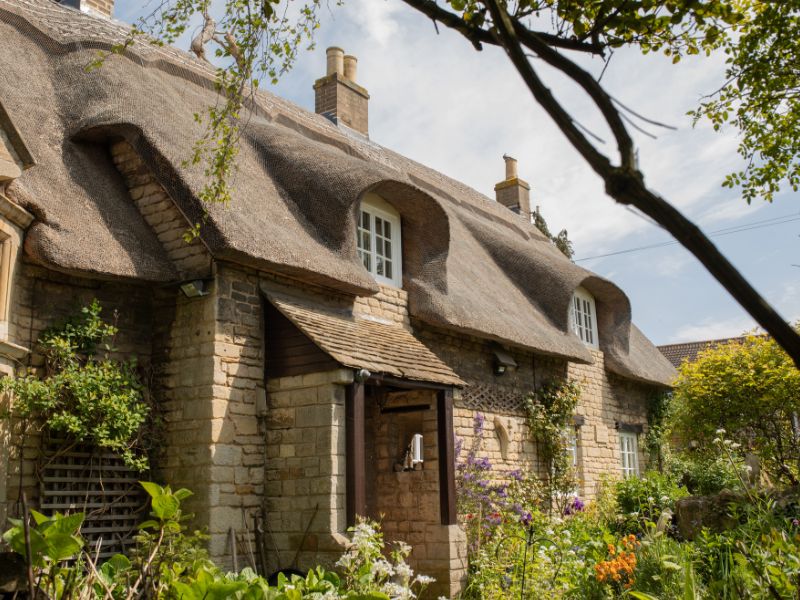 When it comes to outstanding maintenance and repair services for your reed thatched roof in Oxford, you can depend on our team of highly skilled Master Thatchers. With the necessary specialised tools and extensive expertise, we are well-equipped to manage all types of repairs and provide regular maintenance to preserve the resilience and aesthetics of your roof. 
To maximise the longevity of your thatched roof, it is critical to conduct regular inspections and maintenance. By identifying and addressing potential problems promptly, you can save time, money, and prevent harm to your property.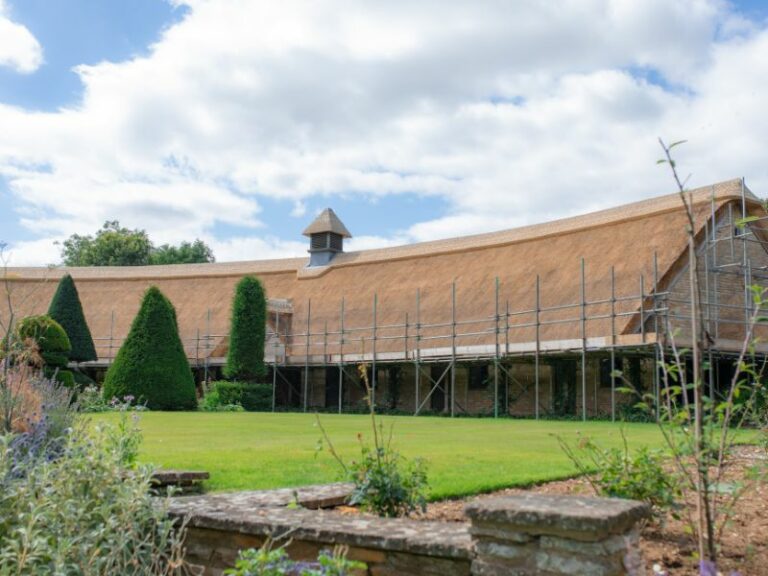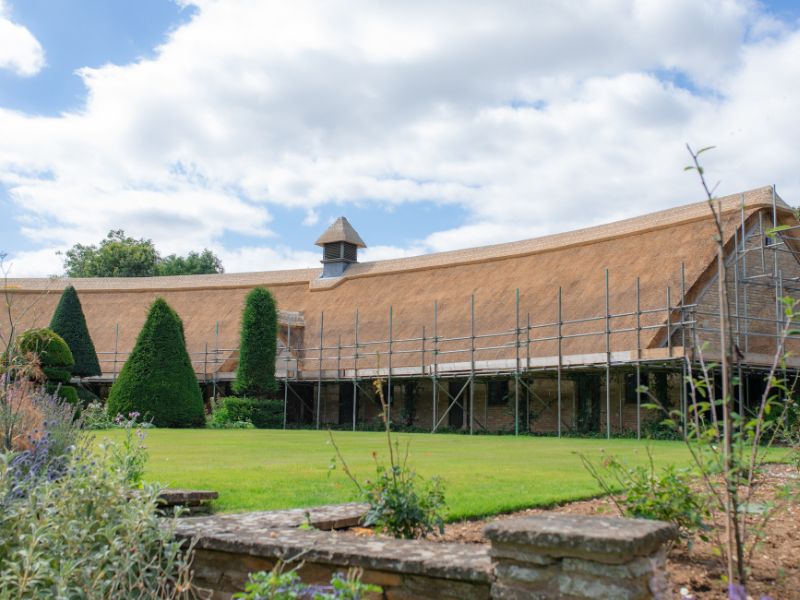 Historic Building Restoration
At our company, we take immense pride in following property regulations meticulously while repairing or replacing thatched roofs. Our team of Master Thatchers recognises the importance of maintaining the genuine character and appeal of listed properties, and we pledge to ensure that all of our work aligns with the exclusive specifications of the property.
Our team of skilled Master Thatchers in Oxford provides bespoke maintenance, repair, and replacement services for long straw thatched roofs, tailored to your unique requirements. With our exceptional workmanship and extensive expertise, we can handle all types of projects, from regular upkeep to emergency repairs. 
We firmly believe in providing honest, accurate, and transparent pricing estimates that don't include any hidden costs. Our objective is to empower our clients with the information they require to make informed decisions about preserving their thatched roofs in optimal condition. We can guide and advise you on the best approach to extend the life of your thatched roof.
Please do not hesitate to contact us to schedule a consultation with our team to discuss your thatched roof requirements. Our commitment to delivering results that exceed your expectations and ensuring your complete satisfaction with our services is unwavering. Trust us to take care of your thatched roof so that you can enjoy its beauty and durability for many years to come.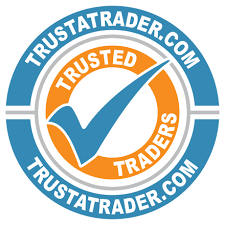 Why Choose Simply Thatch?
For over twenty years, Simply Thatch has built a reputation as a dependable provider of top-notch thatching services throughout the United Kingdom. Our team of highly skilled Master Thatchers is equipped to handle any challenge your thatched roof may encounter, from minor repairs to complete replacement. We are dedicated to delivering outstanding results for every project, and our meticulous attention to detail is a testament to our commitment to excellence.
No matter where you are located, we encourage you to get in touch with us to discuss your needs and explore how we can collaborate to achieve exceptional outcomes for your thatched roof. Our services include repairs, maintenance, and complete replacement, and we always provide free, upfront cost estimates for our work.
Don't wait any longer to protect and maintain your thatched roof. Contact us today to learn more about our services and schedule a consultation with our team of experts. We are excited to work with you and guarantee your complete satisfaction with the final product.
Frequently Asked Questions