Fun Christmas Project Featured On The BBC
We get all kinds of thatching projects come through and we're always happy to tackle them however, this one stood put to us in particular. We were delighted to get the opportunity to "gift-wrap" our client's thatched roof with a red ribbon to spread the joy of the holidays throughout Cambridgeshire. This was requested of us while we were in the process of rethatching her roof.
The response to our work has been overwhelmingly positive and the client even received cards from unknown people to say how much pleasure the cottage gave them.
The bow and ribbon attached to the roof was made from about 50m of ceremonial ribbon tape and inspiration was taken from a hotel with a similar ribbon in the Cotswolds.
It is safe to say that we succeeded in our mission to put a smile on the faces of passers-by and create a real-life chocolate box house. We are glad to have been involved in this project and we hope to get many more like this in the future.  You can read more about this project on the BBC!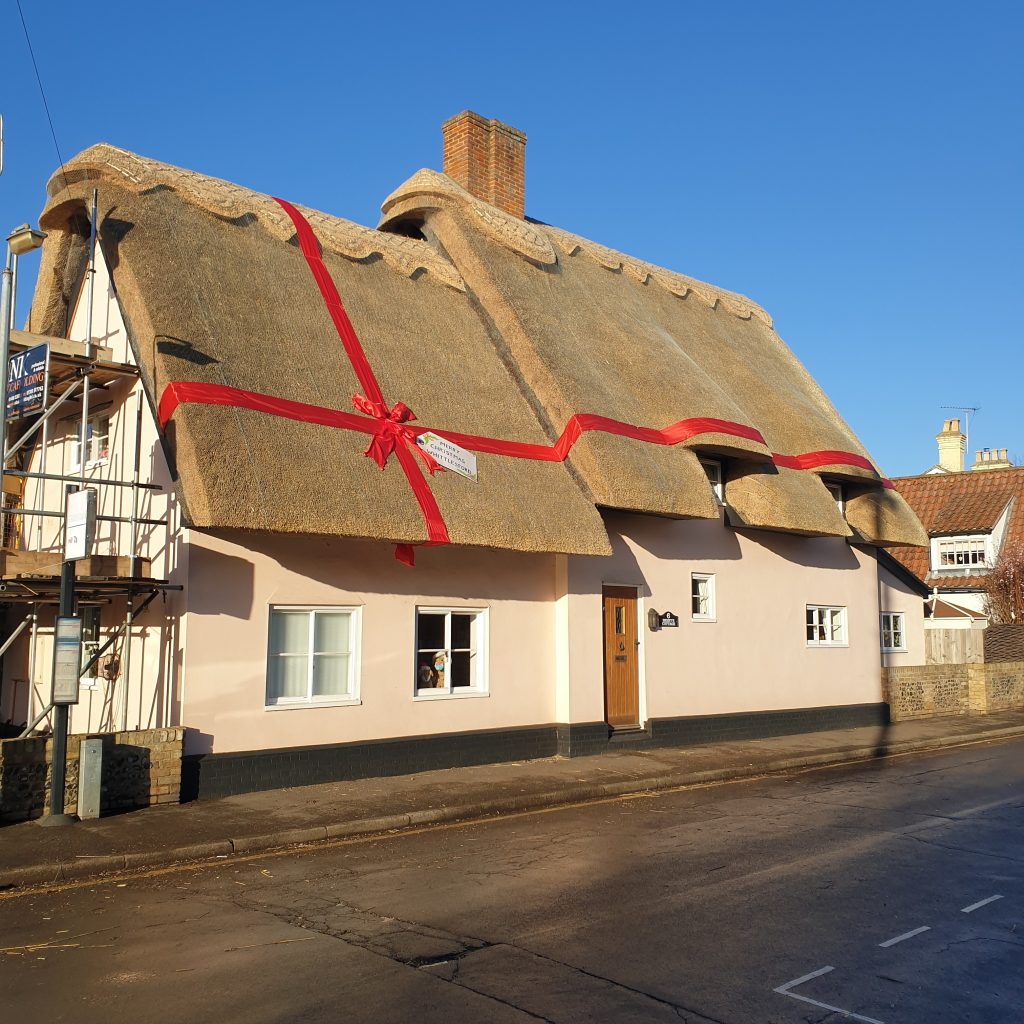 Get in touch for more information
If you're looking for thatched roof repairs or restoration in Cambridge, then look no further than Simply Thatch Ltd. We are a family-run thatching company with over 17 years of experience in the industry. We are renowned for combining masterful craftsmanship with a friendly and dependable service. We can repair or restore your thatched roof to the highest possible standard.