If you're seeking a skilled Master Thatcher to handle your thatched roof in Guildford or the surrounding areas, Simply Thatch is the perfect solution for you. Our team of expert thatchers has extensive experience working with various thatching materials and can handle any project, from routine maintenance to complete roof replacement. Schedule a consultation with one of our Master Thatchers today to assess your needs and receive a competitive quote. With Simply Thatch, you can be confident that your thatched roof is in good hands.
Roof Thatching Services Offered in Guildford
When it comes to your property's thatched roof, Simply Thatch is the team you can rely on. We possess extensive expertise in working with long straw thatching and can handle any project, from routine maintenance to complete roof installations. If you reside in Guildford or nearby regions, contact us today for a comprehensive evaluation and a competitive quote. At Simply Thatch, we are committed to delivering exceptional results for your property.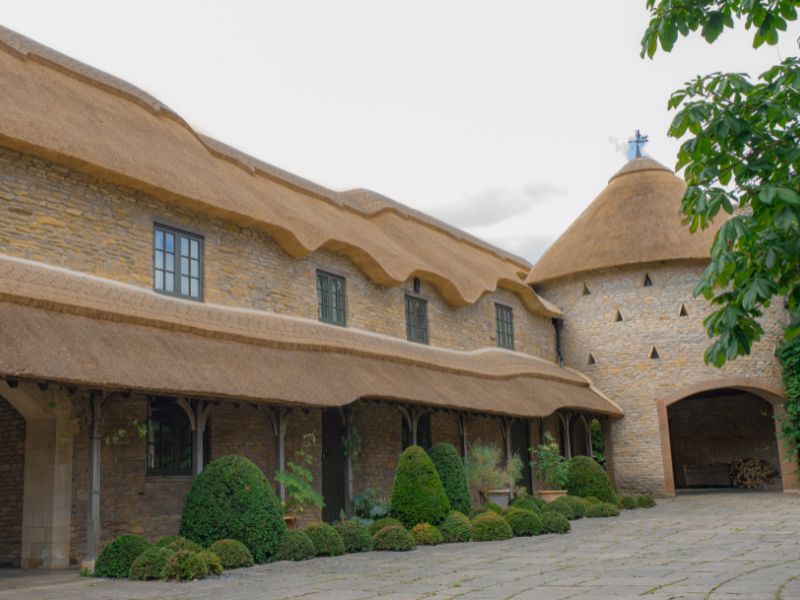 For all your reed thatching needs in Guildford, you can depend on our team's expertise. Reed thatching is a popular type of thatched roofing that requires a high level of skill, which we have gained through years of experience. Our services are comprehensive and include maintenance, ridging, and replacement services, all aimed at achieving exceptional results for your reed thatching project. 
To ensure the long-lasting durability of your thatched roof, regular maintenance is vital. Our team of experts is available to assist you with all your maintenance needs, including re-ridging and repairing general wear and tear. We offer comprehensive maintenance services that keep your roof in optimal condition, providing competitive quotes and completing the job with precision and efficiency.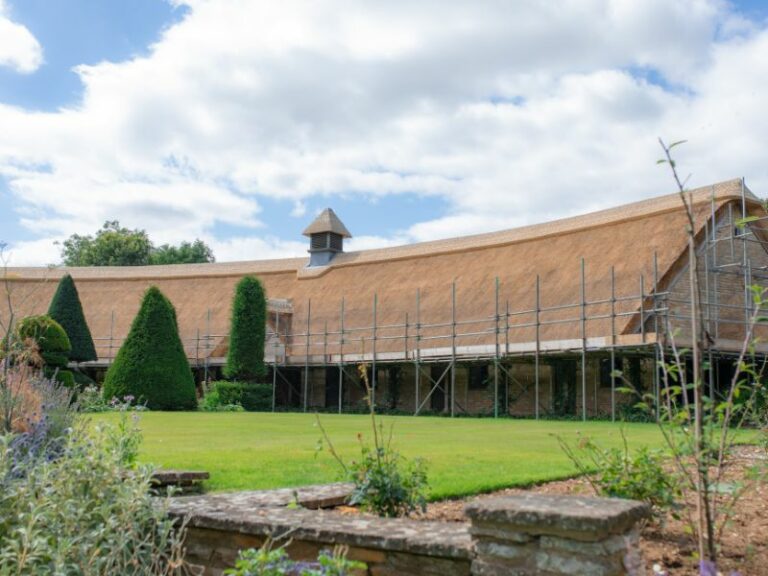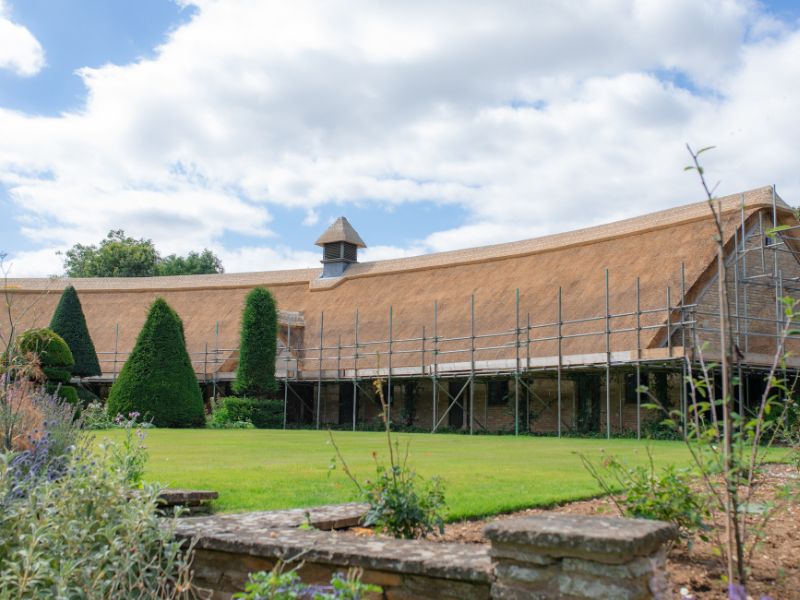 Historic Building Restoration
At Simply Thatch, we understand the importance of preserving the historical integrity of a property. That's why we are dedicated to historical restoration efforts.
Our team of experts specialises in working with grade I, II, or II* listed buildings and has an in-depth understanding of the regulations that must be followed for such projects. 
Simply Thatch is a family-owned business with a team of skilled Master Thatchers who provide exceptional thatching services. With over 20 years of experience, we offer a fully managed thatching services for new installations, repairs, and historical renovations in Guildford, Surrey and the rest of the UK. 
Our goal is to alleviate the stress of roof repairs by undertaking the job with expertise and professionalism. Contact Simply Thatch today for reliable and high-quality thatching services.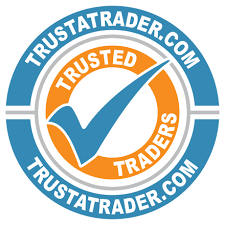 Why Choose Simply Thatch?
At Simply Thatch, we are a family business with a team of highly skilled Master Thatchers who have over 20 years of experience in the industry. We offer exceptional services for roof thatching, repairs, and historical renovations to ensure flawless installation or repair of your thatched roof. 
Our team of Master Thatchers can undertake any project, whether it's a new thatched roof for your property in Guildford or re-ridging and repairs for an existing straw or reed thatched roof. We provide a fully managed thatching service, from initial consultation to final inspection, ensuring that the job is completed with the utmost level of expertise and professionalism.
We understand that repairing or installing a thatched roof can be stressful, and we aim to ease that burden for you and your family. Our expertise extends beyond Guildford, with clients from all over the UK seeking our thatching and repair services.
Frequently Asked Questions