Simply Thatch is proud to be a family run business of master thatchers serving Bury and the surrounding areas.
With close to two decades of experience in roof thatching, you can be rest assured that we can deliver a high quality, trustworthy service. Our list of services is extensive and we can offer anything you need with regards to roof thatching. This includes repairs, patching, extensive restorations, new ridges or a complete re-thatching.
Thatch Roof Repairs & Maintenance in Bury for over 17 years.
Our expertise allows us to create beautiful thatched roofs which, in turn, extends the lifespan of your building and brings it back to life. If you need help with your thatched roof and you are in the Bury area, then we can assist you with anything you require.
Thatch Roof Maintenance & Repairs in Bury and Areas Beyond.
We're proud here at Simply Thatch that our team is made up of several generations of roof thatchers. If you're looking for a reliable and efficient thatching service in Bury, then look no further our team would be delighted to help. Our combined experience means we can provide you with a first class service which is second to none.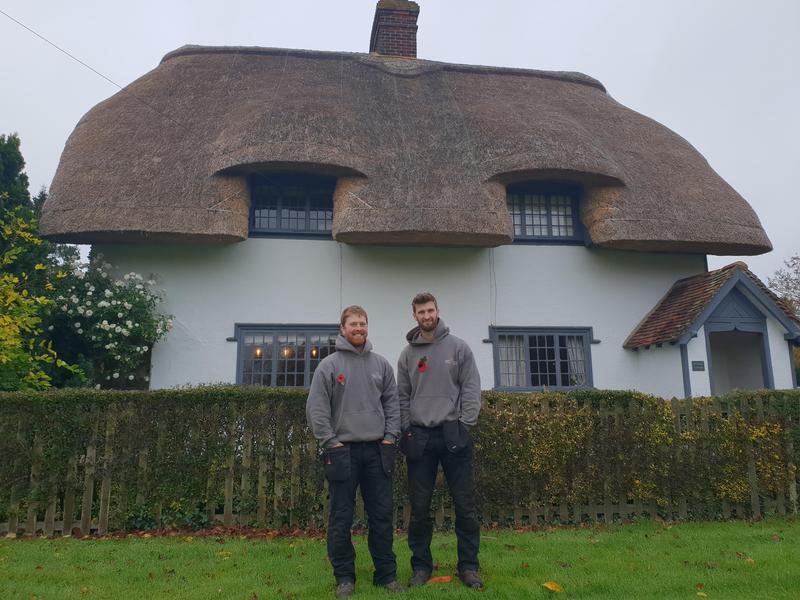 Thatched Roof Maintenance Services in Bury
Why choose Simply Thatch Ltd?
If you're looking for thatch roof repair in Bury, then look no further than Simply Thatch. We combine our expert level of craftsmanship with a friendly, reliable and dependable service. Restoring your thatched roof to the highest possible standard is what Simply Thatch excels in, using our experience and expertise gathered over many years of operation.
Our team is on hand to advise you every step of the way and provide you with a quotation. Initial thatching can be expensive but a well-thatched roof offers excellent insulation and ventilation for many years to come.
This is why choosing the correct company is essential and finding a roof thatcher in Bury with a known track record and expertise. Our thatchers are highly skilled and very experienced at what they do. Get in touch with us for a quote today.